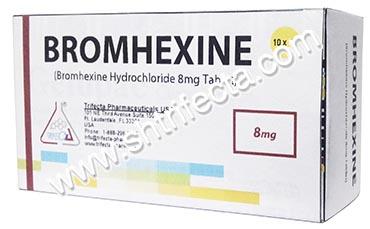 Bromhexine Tablets
Product Information: Bromhexine helps the body's own natural mechanisms for clearing mucus from the respiratory tract. Bromhexine is a mucolytic agent used in the treatment of respiratory disorders associated with viscid or excessive mucus. In addition, bromhexine has antioxidant properties.
Product Packaging – The dosages available for this product are:
Bromhexine HCL 8 mg/ tablet
Bromhexine HCL Tablets can be packaged according to the customer's specifications.