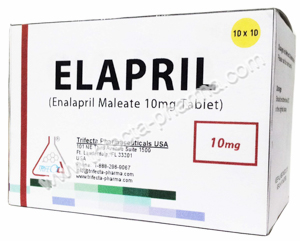 Enalapril Maleate Tablets
Product Information: Enalapril Maleate belongs to a group of medications called ACE inhibitors. Enalapril Maleate is used to treat high blood pressure (hypertension) in adults and children. Enalapril Maleate works by relaxing blood vessels, causing them to widen. Lowering high blood pressure helps prevent strokes, heart attacks and kidney problems. Enalapril Maleate may also be used to help protect the kidneys from damage due to diabetes.
Product Packaging – The dosages available for this product are:
Enalapril Maleate 5mg Tablets
Enalapril Maleate 10mg Tablets
Enalapril Maleate 20mg Tablets
Enalapril Maleate Tablets can be packaged as 10 tablets / blister, 10 blisters / box or 1,000 tablets / tin or according to the customer's specifications.be packaged as 100ml plastic bottle ,200box/ carton, or according to the customer's requirements.