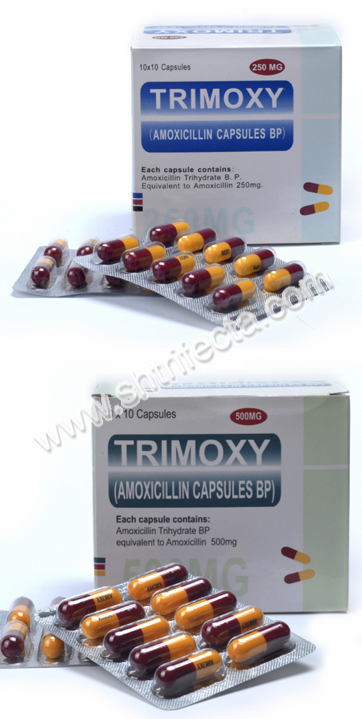 Amoxicillin Capsules
Product Information: Amoxicillin is a moderate-spectrum, bacteriolytic, beta-lactam antibiotic used to treat bacterial infections caused by susceptible microorganisms. It is usually the drug of choice within the class because it is better absorbed, following oral administration, than other beta-lactam antibiotics.
Amoxicillin is used to treat many different types of infections caused by bacteria, such as ear infections, bladder infections, pneumonia, gonorrhea, and E. coli or salmonella infection. Amoxicillin is also sometimes used together with another antibiotics to treat other infections.
Product Packaging – The dosages available for this product are:
Amoxicillin Capsules 125mg
Amoxicillin Capsules 250mg
Amoxicillin Capsules 500mg
Amoxicillin capsules can be packaged as 10 capsules/blister, 10 blisters/box, 1,000 capsules/tin, in foil packs or according to the customer's requirements