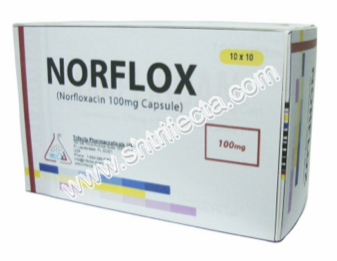 Norfloxacin Capsules
Product Information: Norfloxacin is a synthetic chemotherapeutic antibacterial agent occasionally used to treat common as well as complicated urinary tract infection. Norfloxacin is a first generation synthetic fluoroquinolone. There are currently three approved uses in the adult populationand the other ineffective due to bacterial resistance. Chibroxin (ophthalmic) is approved for use in children older than one year of age.
Product Packaging – The dosages available for this product are:
Norfloxacin capsules 0.1g
This product is packaged 10 capsules x 10blister/box, 1000capsules/jar, or according customer's requirements.