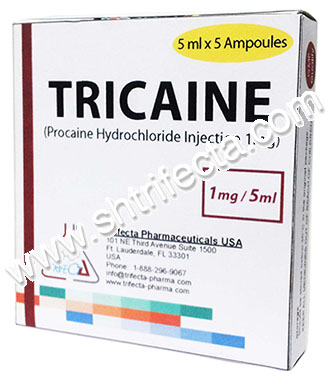 Procaine Hydrochloride Injection
Product Information:Procaine is a local anesthetic drug of the amino ester group. It is used primarily to reduce the pain of intramuscular Injection of penicillin, and it is also used in dentistry. It acts mainly by being a Sodium channel blocker. Today it is used therapeutically in some countries due to its sympatholytic, anti-inflammatory, perfusion enhancing, and mood enhancing effects.
A 1% procaine Injection has been recommended for the treatment of extravasation complications associated with venipuncture (along with moist heat, ASA, steroids, antibiotics). It has likewise been recommended for treatment of inadvertent intra-arterial Injections (10 ml of 1% procaine), as it helps relieve pain and vascular spasm.
Product Packaging –
The dosages available for this product are:
Perphenazine Injection 1ml/5mg
The products can be packaged 10vials/tray, 10tray/box, or according to the customer's specifications.