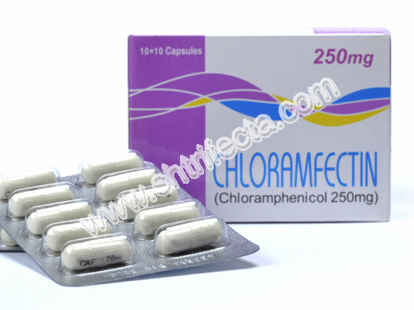 Chloramphenicol Capsules
Product Information: Chloramphenicol is a bacteriocidal antimicrobial. Chloramphenicol is considered a prototypical broad-spectrum antibiotic, alongside the tetracyclines.
Chloramphenicol is effective against a wide variety of Gram-positive and Gram-negative bacteria, including most anaerobic organisms. Due to resistance and safety concerns, Chloramphenicol is no longer a first-line agent for any indication in developed nations, although it is sometimes used topically for eye infections; nevertheless, the global problem of advancing bacterial resistance to newer drugs has led to renewed interest in its use. In low-income countries, chloramphenicol is still widely used because it is exceedingly inexpensive and readily available.
Product Packaging – The dosages available for this product are:
Chloramphenicol Capsules 250mg
Chloramphenicol Capsules 500mg
Chloramphenicol Capsules can be packaged as 10 capsules / blister, 10 blister / box or 1,000 capsules / box or according to the customer's specifications.