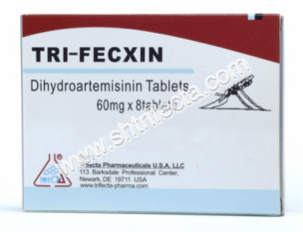 Dihydroartemisinin tablet
Product Information: Dihydroartemisinin is a drug used to treat malaria. Dihydroartemisinin is the active metabolite of all artemisinin compounds and is also available as a drug in itself. It is a semi-synthetic derivative of artemisinin and is widely used as an intermediate in the preparation of other artemisinin-derived antimalarial drugs.
Product Packaging – The dosages available for this product are:
Dihydroartemisinin tablet 60mg
This product is packaged 8 tablets/blister/box, or according customer's requirements.